Pickup trucks are far from being an all-American affair: if the Canadian automotive market is any indication, then the Great White North loves a good ol' pickup as much as our southern counterparts. In fact, back in 2019, Canada saw the sales of pickup trucks rise to an all-time record of over 400,000 units, the fourth-strongest year in Canadian auto market history.
This is mighty impressive, considering that the pickup truck market is relatively new. By comparison, 2010 sales of pickups were half that of 2019. But it's quite clear: over the past decade, full-size pickups, well, picked up in popularity, accounting for a little over 21% of the Canadian auto market shares by mid-2020. That's a full 27% increase from 2010.
Although the sales of small to mid-size pickup truck were sluggish over the past 10 years, It didn't have a detrimental effect on the industry, although its recovery between 2018 to 2020 weren't enough to put in the top Canadian trucks of the decade. By comparison, the number one pickup truck in Canada in the past decade outsold the entire mid-sized truck lineup by a whopping 3-to-1 margin.
Hey, Canadians like it big, too. Of course, Canadians love their electric cars and their zero-carbon-emitting future vehicles, but you can't deny that Canada's love for the pickup is enormous.
Heck, slap an electric engine in there with the same horses and power output, and Canadians are going to gobble that up. Not that it's going to happen, considering that the Big Three (Chevy, Dodge, and Ford) won't transition to clean cars anytime soon. Why does it matter? Well, the Big Three own pretty much the entire full-size pickup truck market, somewhere in the tune of 96% and above. So while us Canadians are, objectively, more progressive than our American cousins, our love for gas-guzzling, smoke belching, engine roaring trucks is one and the same.
In general, a truck owner is going to buy the same exact truck they've always used. It just makes sense: why replace something if it ain't broken? This is why the top 5 Canadian trucks of the decade aren't really much of a surprise to anyone, especially pickup truck owners, who have probably at least one of these over the past decade.
But in any case, here are the top 5 most popular pickup trucks in Canada over the past 10 years.
Nissan Frontier
The Nissan Frontier checks all the boxes for pickup truck owners: it's reliable, it's sturdy, it's powerful. The Frontier hasn't changed much over the past 15 years since it was introduced to the Canadian market, and while it hasn't made any significant jump in sales, it's kept a consistent number over the past 10 years. But if you're a fan, take note: Nissan will be replacing its Frontier line sometime over the next couple of years, so get them while they're still on the road.
Ford Ranger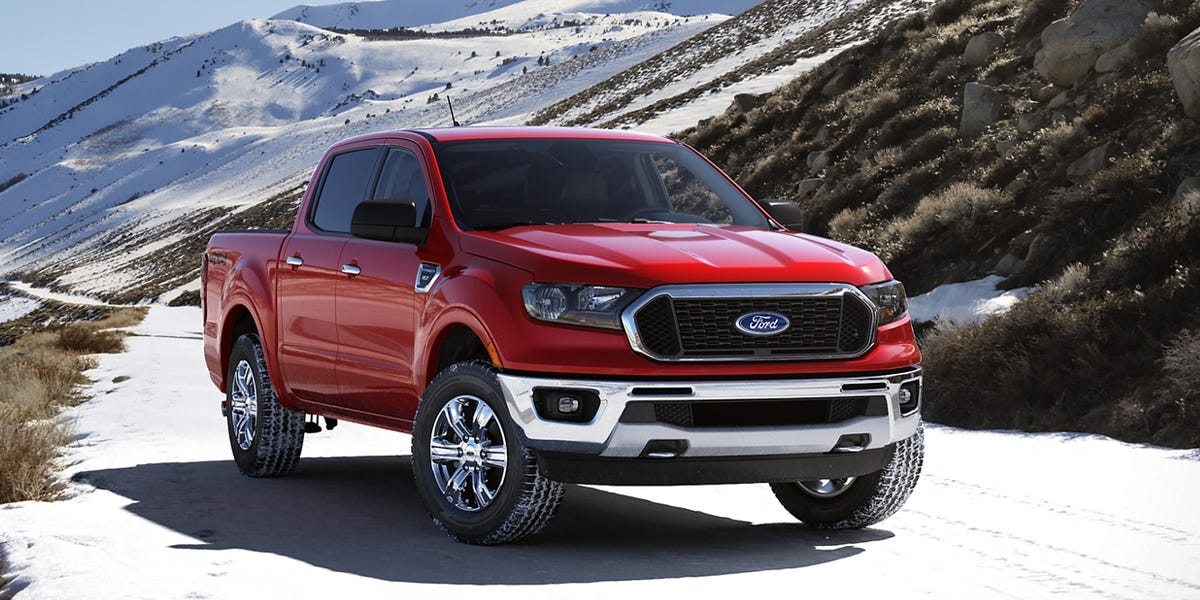 The Ford Ranger has been in Canada for over 30 years, and it was one of the first pickup trucks to really get a solid foothold in the Canadian auto market. Just like the Frontier, the Ranger is all about performance rather than style. In those 30 years, it's only undergone minor updates that were few and far in between.
Sure, the 'new' Ford Ranger doesn't hold a candle in terms of sales success as compared to its older iterations, but then again, you can't really improve on perfect.
Toyota Tundra
Despite being 12 years old –with very little updates or upgrades to both design and tech –the Tundra isn't as efficient as modern pickups, it isn't as pretty, nor is it as powerful. It took a 15% slide in sales volume in the last two years, but it's still one of Canada's most popular trucks, mostly because it's built like a tank. Some analysts believe the reason why Tundra's aren't outselling the competition is simple: people don't need their current Tundra replaced.
And it makes sense: the vanilla Tundra comes with a V8 engine, something you'd have to pay extra for in upgrades with other trucks. Its fuel economy isn't as great as its competition, but that's to be expected with a V8. The Tundra does make up for it with a 38-gallon fuel tank, though.
GMC Sierra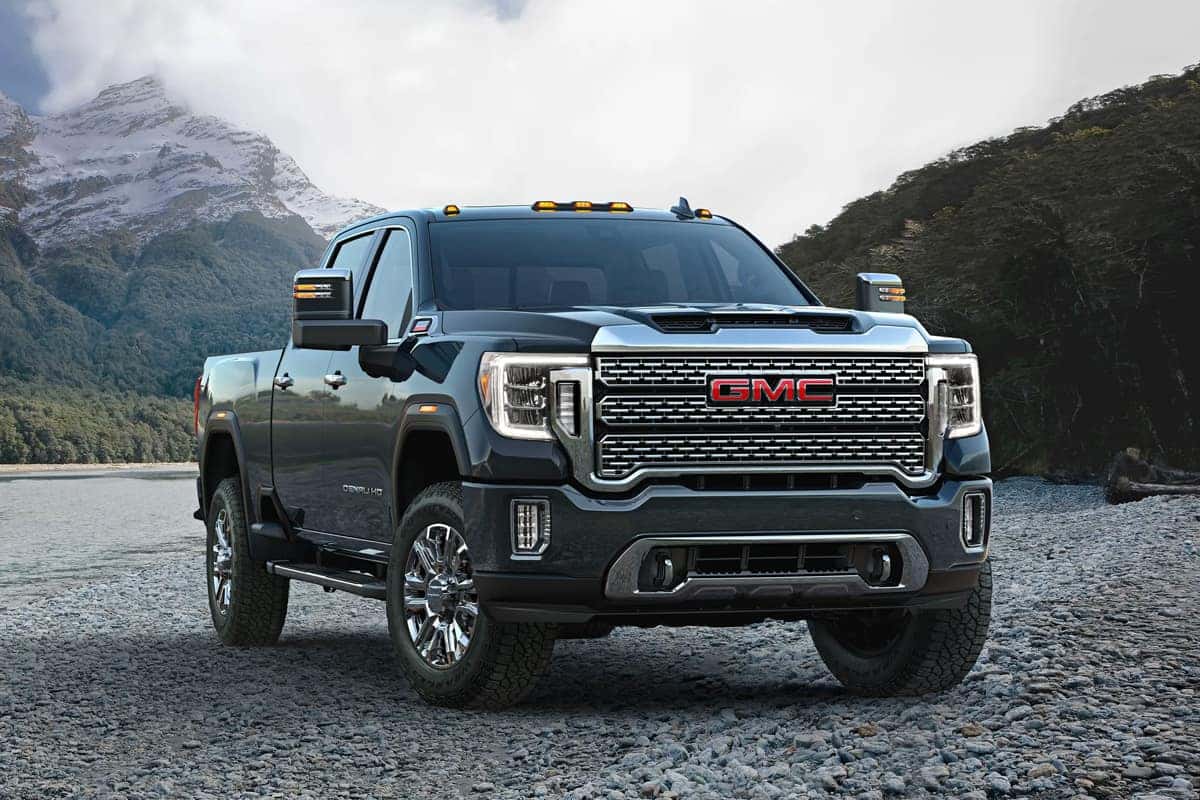 In 2019, GMC replaced its two full-size pickups with the new and improved GMC Sierra and Chevy Silverado, to mediocre fan-fare. Which made sense: the Sierra and the Silverado had a bump up in pricing for being new but didn't really offer much in terms of interiors and under-the-hood upgrades to justify the extra few thousand bucks. In fact, the Sierra and Silverado's sales volume fell to a three-year low for both the line and the company.
Not that it mattered: a three-year low for a Big Three manufacturer is like a one-year high for other trucks: the Sierra and the Silverado still sold over 9,000 units a month each on average, still outselling most of the competition and securing its 'heritage' of being one of Canada's favorite trucks.
Ford F-Series
No truck has enjoyed the kind of success that the Ford F-series has enjoyed. In fact, you'd have to go all the way back to 2008 to find a year wherein Ford's F-series wasn't Canada's leading choice for pickup trucks. To say that the Ford F-series is the number one pickup truck in Canada over the past 10 years is an understatement: it's Canada's favorite pickup truck of all time.
The Ford F-series has a commanding lead in the truck category of the Canadian auto market, holding over 36% of all pickup truck sales, and it does this against competitors with newer designs, upgraded tech, more upmarket interiors, and other bells and whistles.
Why? Because, again, it goes back to what pickup truck drivers look for in a rig: reliable, sturdy, powerful.
The F-series provides all of that while giving its riders a comfortable enough cabin that doesn't sacrifice comfort for utility or vice-versa. In short, it's the perfect pickup truck. How perfect? Well, the Ford F-series makes up almost 8% of the entire Canadian auto market.
That's how much we love our F-series trucks.